Trial in double murder in Norton Fitzwarren
Thursday 9th June 2022 9:03 am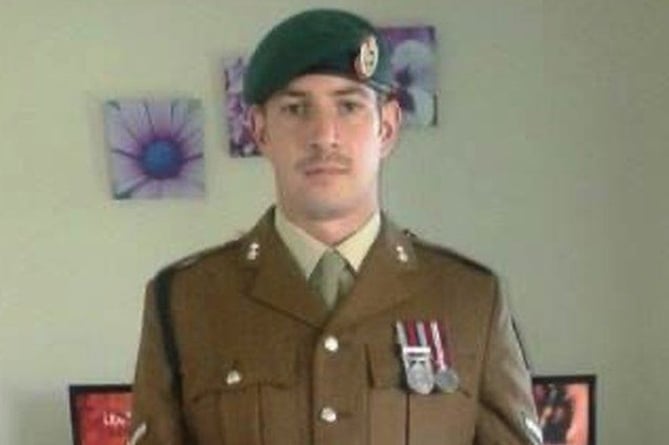 Collin Reeves
(Facebook )
Subscribe newsletter
Subscribe to our email and get updates right in your inbox.
THE trial began in Bristol Crown Court this week of former commando Collin Reeves who is accused of murdering West Somerset College teacher Stephen Chapple and his wife Jennifer.
The court was told Reeves, 35, lived next door to Mr and Mrs Chapple in Dragon Rise, Norton Fitzwarren, and stabbed the couple to death in their living room while their two young children slept upstairs.
Jurors heard Reeves had pleaded guilty to the manslaughter of the couple but denied their murder on the grounds of diminished responsibility.
Prosecuting, Adam Feest QC said Reeves carried out the attack on the Chapples, with whom he had a long-running dispute over car parking space, moments after his wife Kayley told him she wanted a trial separation.
Mr Feest said in the attack Reeves used a ceremonial dagger which had been presented to him on leaving the army.
On the evening of November 21 last year he took the dagger from its frame on his wall and went outside and climbed over the back garden fence which separated his home from Mr and Mrs Chapples' house.
Jennifer Chapple, aged 33, was stabbed six times in her upper chest and shoulder as she sat on her sofa and died without being able to stand up.
Stephen Chapple, aged 36, was also stabbed six times and suffered three other injuries and was found on the living room floor near the back door.
Mr Feest said neither of the couple had any defensive injuries, indicating the speed of the attack, which lasted for about one minute.
The court was shown video footage of Reeves entering the Chapples' rear garden and then leaving their house and closing the door behind him before using a hose reel to climb back over the fence.
The footage captured Mrs Chapple's screams as the attack took place, screams which were heard by other neighbours - one of them a seven-year-old girl - who soon after found the couple dead in pools of blood.
Mr Feest said Reeves went indoors and telephoned the police to tell them what he had done.
In footage played to the jury they heard Reeves shouting 'die you f*****s, die" as he carried out a 'brutal and savage' attack on the couple.
The court was also shown doorbell camera footage from 10 days before the killings in which Reeves confronted Mrs Chapple after she arrived home from working in the café of Otter Garden Centre on the edge of the village.
Reeves accused Mrs Chapple of 'f*****g gobbing off, you cheeky little b***h'. She told Reeves to 'f**k off' and he replied 'You f*****g c**t, you fat b***h, you f*****g c**t'.
Mr Feest said the dispute was over designated parking spaces outside their houses on the new-build estate.
Mrs Chapple had learned to drive and the couple bought a second car which she parked in a spot which made it harder for Reeves to manoeuvre his vehicle.
Reeves installed a recording device in his home pointed at the parking spot.
Mr Feest said on one occasion last year Mrs Chapple told friends that Reeves had been to the garden centre where she worked and stared at her in a 'disconcerting' way.
The jury was told she had become more concerned when she learned he had served in the Army and she made a complaint to police.
A police officer spoke to Mrs Chapple but she did not want to take formal action.
The court heard there was no disputing the fact that Reeves had killed the Chapples.
Mr Feest said the only issue to be decided was whether he had diminished responsibility – whether at the time his actions could be explained by the fact he had an abnormality of mental functioning caused by a recognised medical condition that substantially impaired his ability to understand the nature of his conduct, form a rational judgment and/or to exercise self-control.
He said two independent psychiatrists would give evidence to the jury on Reeves' mental state, one instructed by the defence and one instructed by the Crown.
Mr Feest said both psychiatrists had reached the same conclusion, that even though Reeves may have been 'suffering to a lesser or greater degree from anxiety and depression, the legal defence of diminished responsibility does not apply in this case'.
He said diminished responsibility was 'a statutory defence' but would need to be proven 'on the balance of probabilities' by the defence counsel in the trial.
Comments
To leave a comment you need to create an account. |
All comments 0