Dog wardens could help to fight scourge of dog mess
Friday 5th August 2022 6:00 am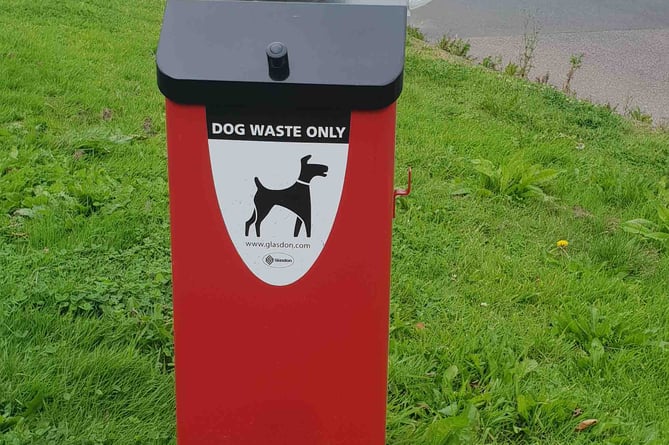 Subscribe newsletter
Subscribe to our email and get updates right in your inbox.
A DOG warden could be hired by Wellington Town Council to crack down on irresponsible owners who let their pets foul pavements and footpaths and fail to clear up afterwards.
Councillors were week that the problem had been ongoing since Wellington Action Group (WAG) was formed to tackle it in 2006.
WAG co-founder Lyn Partridge-Webber said fixed penalty fines for dog walkers who did not have a suitable bag on them seemed to be the answer, but they needed to be issued by somebody with authority.
She said: "We need to do something about it and we think the way to do it is to hit people in the pocket with a small fine."
A summary of areas for concern in the town was presented by WAG after a recent survey of streets.
The group found problems in Seymour Street, Parkland Road, Howard Road, Holyoake Street, High Path - where residents had made there own signs – Pyles Thorne Road, Wardleworth Way, Richards Close, Milverton Road to Tone Hill, Oaken Ground and the area around Rockwell Green Primary School, the new Jurston Farm estate, the new Monument View estate, the lane beside St John's Parish Church, and The Basins area.
Assistant town clerk Alice Kendall also presented a map of existing dog bins across the town to show areas which were not yet covered.
Cllr Andrew Govier said: "Irresponsible dog owners are incredibly anti-social where they let their dogs mess, outside people's homes and schools."
He said the issue was probably one of the major complaints councillors received and unless somebody started targeting those responsible then it would not be resolved.
Councillors agreed to further investigate steps that might be taken to tackle the problem and to look in more detail at where new dog bins could be sited.
Comments
To leave a comment you need to create an account. |
All comments 0