ONE of Wellington Squash and Racketball Club's best players has died suddenly at the age of only 25. Chris Shapland, who lived at Dyers Farm, near Milverton, was also a playing member of Wiveliscombe Rugby Club.
As a talented squash player, he would often play at No. One or Two in their Somerset League team.
What has emerged is that he was very popular member at both squash and rugby clubs and particularly enjoyed social events. Chris worked on the farm of his parents Roger and Jude and was in a relationship.
In a tribute to Chris this week, the squash club said: "He was one of the younger members of the Wellington Squash and Racketball Club. He was introduced to the game of squash by his father who was himself a previous player at the club.
"Chris was given coaching and developed into one of the club's foremost players. Over the last few years he had become a regular first team player and was either playing at one or two in the first team.
"Chris had a cheerful outlook on his squash, whether he was winning or losing, and always participated in the club events. The club will sorely miss him and wish to pass on condolences to his family."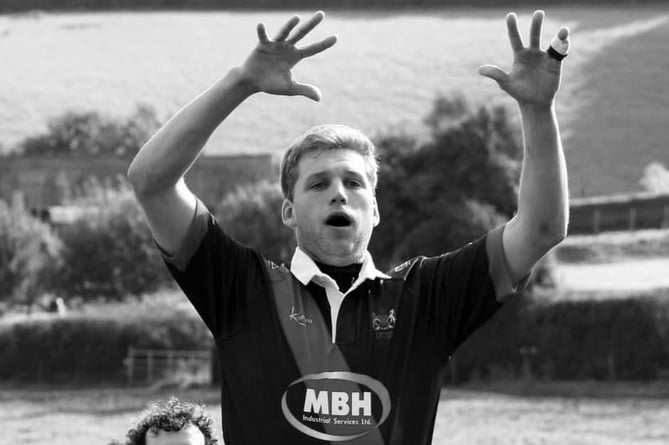 Chris Shapland in action for Wiveliscombe Rugby Club
(Submitted)
Wiveliscombe Rugby Club said: "It is with great sadness we have heard of the passing of our mercurial talent Chris Shapland.
"Not only was Chris an extremely talented all round sportsman, he was a popular figure throughout all generations in the club and brought a unique energy to every exchange, both on and off the field.
"We are so blessed to have had Chris as part of our club, and I am sure there are endless fond memories that we all share.
"Our thoughts and prayers go out to all of Chris' family."
Donations for the Dorset and Somerset Air Ambulance can be sent via Taunton Funeral Service.