VOLUNTEER visitors are needed by award-winning local charity Somerset Sight, which has been supporting sight-impaired people across the county for more than 100 years.
The charity offers a volunteer visiting service where it matches those who want to help with a sight-impaired person for regular visits to give them company and support and ease any sense of loneliness and isolation.
But more people are needed to fill the befriending roles at the charity, which won the Queens Award for Voluntary Service in 2019.
The volunteer visitors help people to remain independent in their homes and manage a variety of tasks, such as reading, correspondence, or making appointments, going out for a drive, or just having a cup of tea and a chat.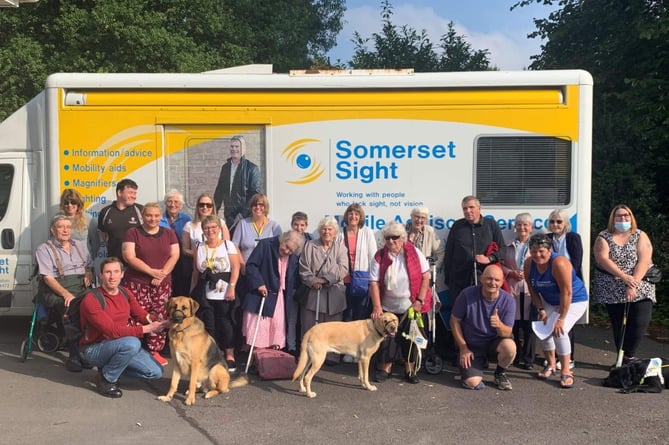 A day trip for Somerset Sight volunteers and those they support.
(Somerset Sight )
Many volunteers experience great satisfaction and enjoyment from their voluntary work, with friendships formed, and the people they support looking forward to their visits.
Somerset Sight spokeswoman Joanne Thorogood said: "Some tell us that it is the highlight of their week.
"We currently have a number of visually impaired people in all areas who would welcome a volunteer visitor, but they are on a waiting list as we do not have enough volunteers to match them with."
Ms Thorogood said full training was provided and the charity covered all reasonable expenses.
Anybody interested in becoming a volunteer visitor should call Somerset Sight on 01823 333818 or email the charity at [email protected].