Game changer as Lionesses spur a surge in Wellington football interest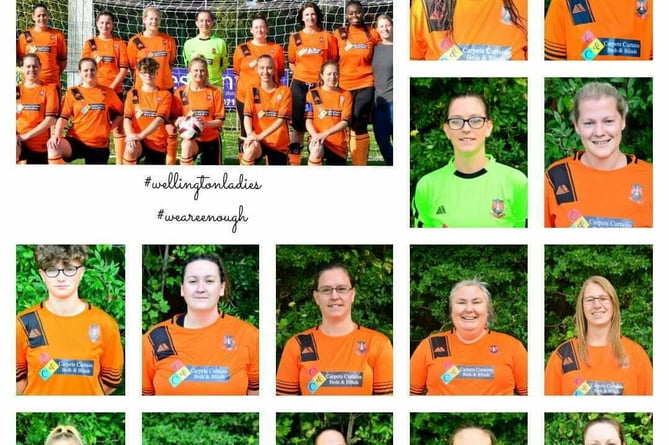 Subscribe newsletter
Subscribe to our email and get updates right in your inbox.
The success of the England Lionesses in this month's European championships has seen a surge in people wanting to take to the beautiful game in Wellington.
Nyima Touray, manager of Wellington AFC, says the level of interest from newcomers is "unprecedented".
And it's not just young, fit and fast players who have been inspired to pull on their boots.
"When people see footballers on our screens these are the stereotypes that people look at, but at Wellington most of our team are actually older players over the age of 20. I think that's really positive for grass roots football," said Nyima.
Wellington Ladies have just completed their 11th season in the Somerset County Women's League, finishing second in their division.
Training takes place at the Recreation Ground every Thursday from 6pm while league matches are played at 2pm every Sunday, when the season is running.
Nyima said: "We are seeing a lot of requests (about) when training starts and who can come along. I pride myself in saying that within the team we have people from all sorts of different backgrounds."
The manager says there are pressures and stereotypes in the sport that are still being overcome.
"One of our top scorers is in her mid-thirties and she is second in the entire league, these are fantastic statistics coming out demonstrating that you don't have to fit into the stereotype and anyone can do it.
"We have a great mix of players starting from 16 all the way to 50," she continued.
"A lot of our players will definitely be coming back due to the inspiration they are getting from the Lionesses and that can only be a good thing."
A historic problem within women's sport is funding. And the cost of running the Wellington Ladies team are increasing – despite the growing interest, success and support.
Nyima said: "There has always been a divide between men and women in football when it comes to funding. Although we are related to the main Wellington football club we have had to raise a lot of money through memberships and campaigns to be able to continue playing."
The Somerset Football Association allows teams to compete from Dorset and Bath – and with rising travel costs Nyima admits it's a challenge.
"How do we encourage the team to want to go to these matches?" she asked.
"With the rising cost of living we are seeing much more expense used for travelling and hiring council run pitches. With the extra travel time, matches can now take up a whole day and many people who also have kids and families are struggling to justify it."
Despite the cost however, love of the game means the Wellington women will be back on the pitch tomorrow night – and, like the rest of the nation, they're rooting for England in Sunday's Euro final.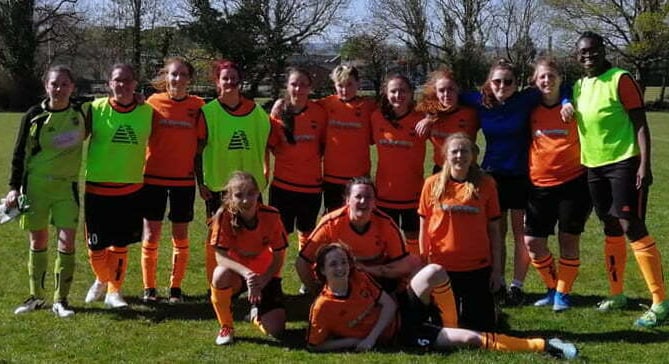 Comments
To leave a comment you need to create an account. |
All comments 0